This is a small collection I have that belonged to a very eminent naval officer, doctor and inventor, Surgeon Commodore Noel Bevan.
To see a brief biog of his naval life please see below.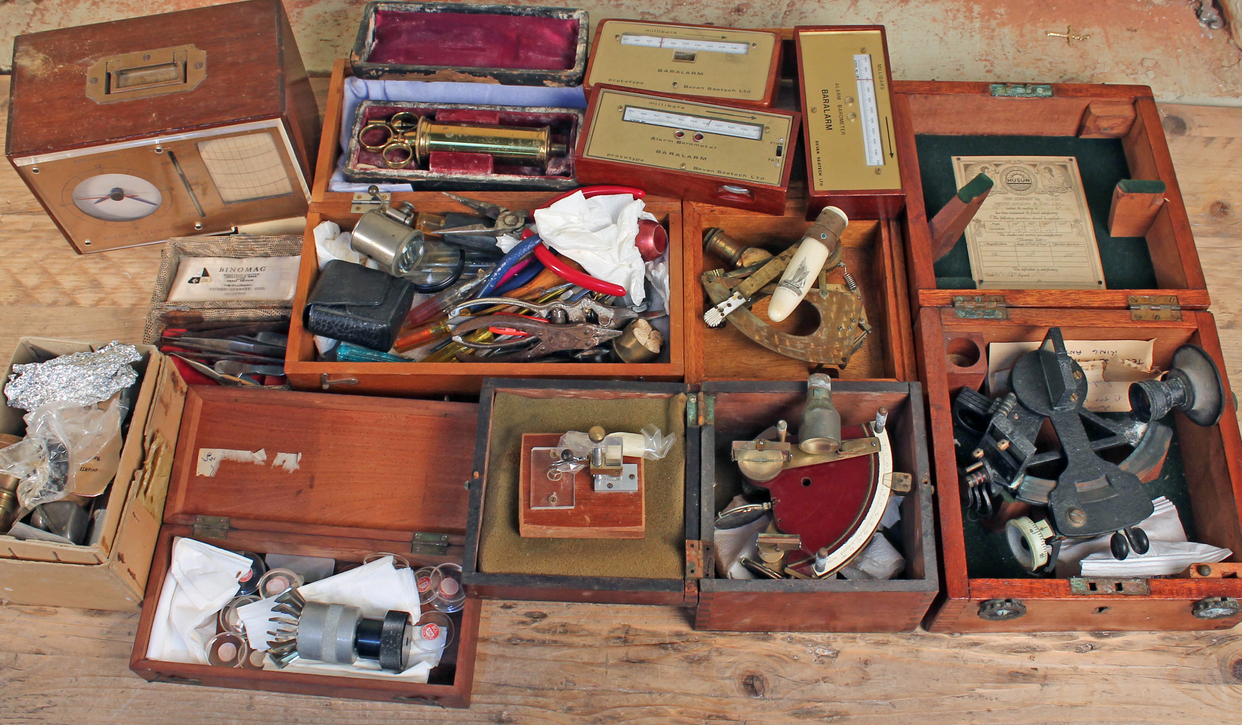 The items include a very desirable WW2 Air ministry boxed sextant made by Henry Hughes & Son. It appears to be in very good complete condition, please check over the photos to make sure it is how it should be! It is in a fitted wooden box which is solid and closes fine. It also contains a letter from Bevan which appears to be be an order for a brass plate to be made to be fitted to the Sextant, though I'm guessing it was never actioned upon. please see the many photos provided for details of the items and condition.
Naval Biography written by Noel for his School
Surgeon Commodore Noel Bevan OStJ MB BS LRCP MRCS FRCGP FHEA RN (Retd.)
Queen's Honorary Physician 2005-11
Formerly Director, Royal Naval Medical Service
"In 1971, I gained a place at the then St Mary's Hospital Medical School, London, (now amalgamated with Imperial College) from where I graduated in 1976. Having taken up a medical cadetship with the Royal Navy whilst a student, I commenced my career in the Royal Navy in 1977. Initially taking up a short career commission of 5 years, I subsequently ended up completing 38 years! Following a couple of years in general duties at sea and in a shore establishment, I trained as a general practitioner and served in Hong Kong (twice), London (several times), Portugal, Portsmouth (several times) and Plymouth. I eventually became Adviser in General Practice for the Royal Navy, then Tri-Service Director of General Practice and then Defence Postgraduate Medical Dean. My final appointment was Director, Royal Naval Medical Service from which I retired in 2011. I now work part-time as a Fitness to Practise panellist for the General Medical Council"